What is TACO – is a traditional Mexican dish composed of a corn or wheat tortilla folded or rolled around a filling. A taco can be made with a variety of fillings, including beef, pork, chicken, seafood, vegetables and cheese, allowing for great versatility and variety. A taco is generally eaten without utensils and is often accompanied by garnishes such as salsa, avocado or guacamole, cilantro (coriander), tomatoes, minced meat, onions and lettuce.
I love tacos and quesadilla or i may say that i love Mexican food, but not all of course. I love it it's because of the taste on how they prepare your meal parang lutong bahay pero in different way of preparing it. Other thing is because of the spices they mix it, them eat them while it's hot.
I like the most is quesadilla, easy to prepare thin and yummy with hot sauce would be much better.
Spend your day with your cool friends or barkada here at Hermano's Taco Shop and you will discover a lot more authentic Mexican food that you will enjoy and will keep you on coming back just like our celebrity star they keep on coming going back in with other peeps. This is a simple gathering between friends and barkadahan including the owner of the Hermano's Taco Shop Kat Moran joined us for our fun eating habit or best with simple gathering with your family or friends, but best with your love ones and it will be the best date ever with Hermano's Taco Shop coz the food are excellent.
Nice to see friends that bind all together with their favorite which is FOOD, but this kind of habit is not a Filipino habit rather it's every people in the world are habitable instinct of every mankind. lalo na pag gutom…  
Some will only eat when they are hungry and some will eat even if they are not hungry, and so here in Hermano's Taco Shop will serve you a platter that will feed for 2 peeps or even more as long as you order more and more and more coz you will not stop eating until you get full. Sarap talaga ng food dito tara mga peeps balik tayo… 
A best seller food in every Mexican Restaurant all over the world, now a days taco's are part of every parties and small gathering and continuously innovating and on how taco's can be more tasty and yummy. I don't when and where was the first time i encounter taco all i know is that i like it the first time i had it, not even me but my whole family like it.
Taco's are best with beers not for drinking sessions rather a special gathering with you and your family and friends, these beers are also available at Hermano's Taco Shop and if you are beer drinker too better take a taste of Mexican Beers.   
Location: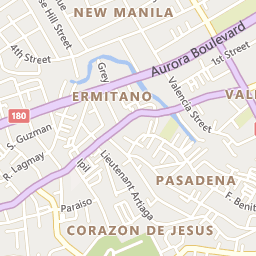 ***
Visit my Facebook Fanpage;
https://techupdateasia.wordpress.com
https://www.facebook.com/TechUpdateAsia
https://www.facebook.com/LarawanAtKape