" Strengthening Cyber Security Towards a Safer Cyber Space "
National Summit on Cybercrime
March 21-22,2017, PNP Multi-Purpose Hall Center, Camp Crame, Quezon City
" Securing the Nation's Digital Transformation to eCommerse "
Guest of Honor, PNP Director General Ronald M. Dela Rosa . . .
The Philippines, like any other country around the world, is increasingly adopting Information and Communication Technology (ICT) in its economic, government and social activities.
The dependence on ICT however, makes us vulnerable to different forms of security threats such as malwares, botnets, denial of service attacks, phishing and other types of identity theft, computer-related forgery and fraud, child pornography, copyright infringements and cyber terrorism.
In response to the mounting threats on the country's cyber space and critical infrastructures, the country needs to strengthen its legal framework, international cooperation, public and private partnership, advocacy and public awareness.
Director of ACG PSSupt. Marni C. Marcos, Jr. 
The Philippine National Police (PNP) through its current Chief, PNP  and in line with the PNP's strategic thrust, saw a need to enhance the organization's capabilities and capacities in addressing cybercrime that paved the way for the creation of the PNP Anti Cybercrime Group (ACG).
The PNP ACG started its humble beginnings when the Criminal Investigation and Detection Group (CIDG) formed in 2003 under the Anti-Transnational Crime Division (ATCD) the Cybercrime Section where it started without computers, computer forensic equipment, trained cyber investigator, digital forensic examiner or cyber forensic laboratory.
In order for the PNP to establish a credible cybercrime unit within CIDG, it conducted consultations and networking with various international law enforcement agencies, ICT industries, the academes and other stakeholders.
ISOG Speaker Manuel Joey Regala, set things on how they can be of service to the PNP ACG, it's a civilian organization that helps us on how to deal with fraud. 
In line with the program of the Task Force for the Security of Critical Infrastructures (TFSCI) under the Office of the President of the Philippines, the Government Computer Security Incident Response Team (GCSIRT) was launched on August 5, 2004. GCSIRT through the Anti-Transnational Crime Division of CIDG, became the focal point for reporting all internet-related security breaches and coordinated support systems to respond to such threats across all government agencies.
Moreover, a cyber training laboratory was established on December 9, 2011 to conduct specialized technical training to CIDG police personnel.
Finally, on February 27, 2013 the PNP-Anti Cybercrime Group with official acronym "PNP ACG", was activated as a National Operational Support Unit primarily responsible for the implementation of pertinent Philippine laws on cybercrimes and advocating the anti-cybercrime campaign of the PNP.
According to the Data Privacy Act of 2012, it is the policy of the State "to protect the fundamental human right of privacy of communication while ensuring free flow of information to promote innovation and growth."
By using this website, you agree to the terms of this privacy policy. We may be updating this policy from time to time. We encourage users to frequently check back on this page.
Any information the Official PNP ACG website (http://acg.pnp.gov.ph) will collect from its visitors shall be used primarily to give the site's editors and administrators an idea of how people use the website, and of what they are looking for.
Should you be required to provide more personal information such as your name and email address for, e.g., subscriptions or correspondence, that information will only be used for that purpose. Information collected from users will not be used for marketing or commercial purposes.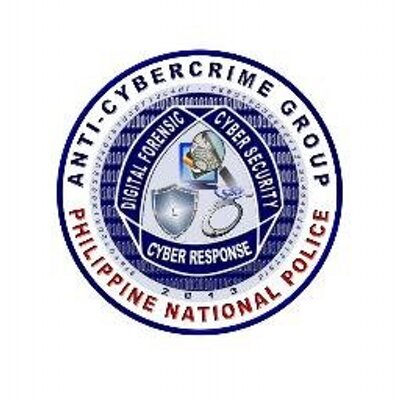 ***
Bloggers we're one of the media guest sent by the Zoe Broadcasting Network learned more about anti cybercrime, in according to the RA Law released that " anyone will talk trash to you online or in any social media and file a case against to that person.
This summit created not just to armed the PNP ACG rather to give information to all of us, we are in a era of fast technology and technology that we embrace is also putting us in a situation that is negative reaction in our lifestyle, Anti Cybercrime Summit 2017 teaches us more information on what to do if this kind of incident will happen. What to do?  
Thank you Zoe Broadcasting Network for sending me at the Anti Cybercrime Summit 2017, it's another knowledge that I can share to my family and friends.
Truly that knowledge can armed you from negative people and if you know what to do no one can stop you.
Looking forward to defeat more cyber crime with the big help our PNP-ACG, also the help of our countryman. " Securing the Nation's Digital Transformation to eCommerse ".
#LarawanAtKape #PNPACG #AntiCybercrimeSummit2017

https://www.techupdateasia.wordpress.com
https://www.facebook.com/TechUpdateAsia
https://www.facebook.com/LarawanAtKape